Jamie's 10th birthday at Chucky Cheese
The diaper years
Jamie & Irene: 1981 - 1987
School pictures
The middle school years
All grown up
Back to ClayJackson.com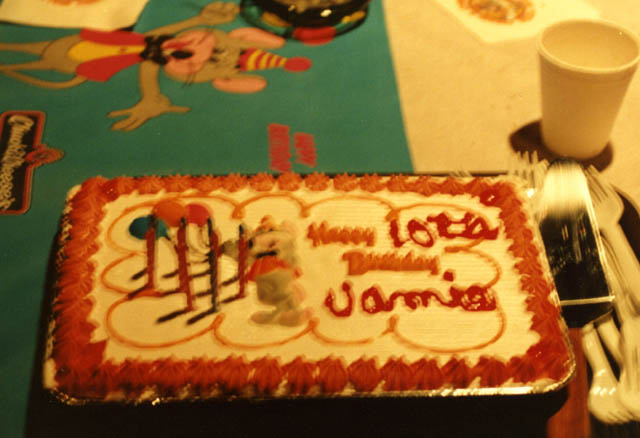 Jamie's 10th birthday at Chucky Cheese.
Make a wish.
I love this picture.
It looks like she was having a good time.
I have a good time whenever I look at these pictures.
Pour a little drink for her friend...
a little drink for herself...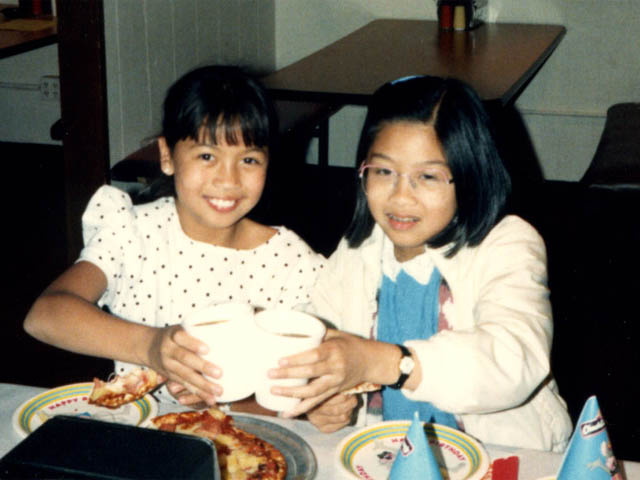 and cheers!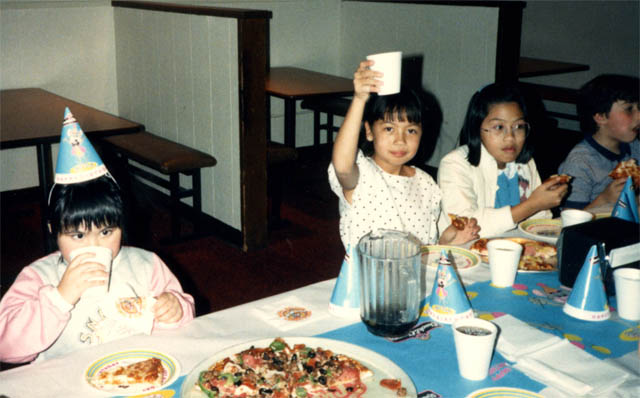 Oh yeah - cheers, dad.
And now for the moment she's been waiting for...
Daisy looks on as Jamie gasps incredulously.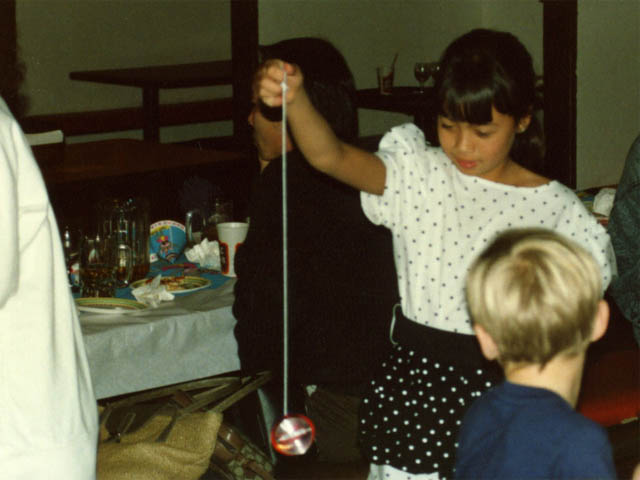 Yo Yo Yo...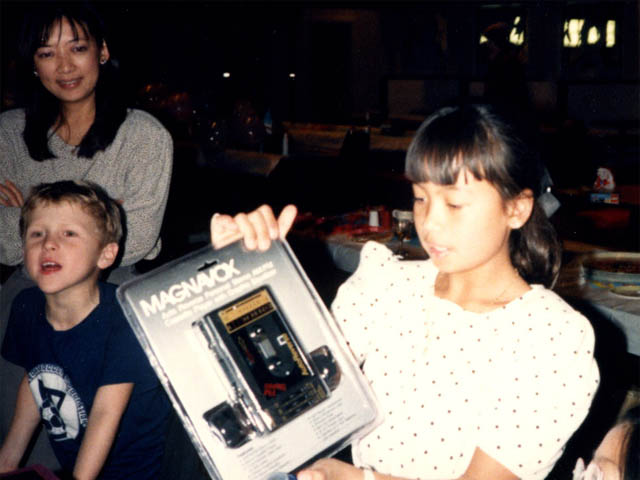 Oooh, and a cheap imitation Walkman!
Now it's time to go play some games.
Next (The middle school years)
Previous (School pictures)
Back to ClayJackson.com