Copenhagen, Denmark, 10 - 12 June 2006
After Amsterdam, I was still in the mood for the Amsterdam experience - so we wandered toward
Christianshaven, which has a reputation for being artsy - shall we say?
A local gentleman took this picture of Daisy and me in Christianshaven.
I inquired about the church tower in the background, and he explained
that we could actually climb up in it to get a better view.
We headed over to church.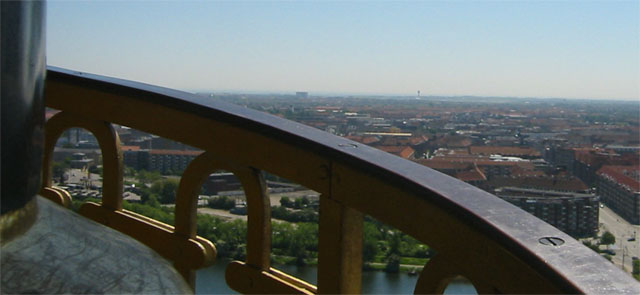 Click this picture to see a large panorama picture that was stitched together from several shots,
taken from the top of the church tower.
Daisy, at the top of the church tower in Christianshaven.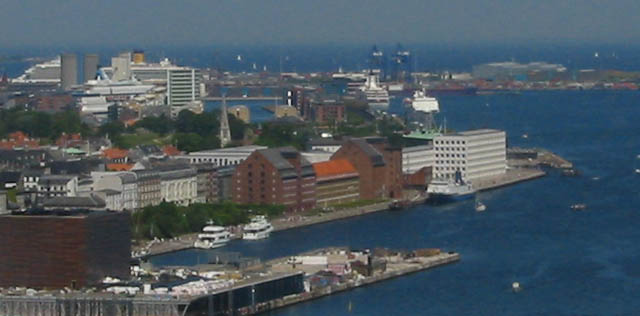 In the distance we could see Freeport, where we would be catching our ship on the 12th.
After we came down from the tower we wandered over to the commune that was taken over by squatters
in 70s, when nobody had the political will to force them out. It's very much like a hippy commune,
replete with ramshackle hovels, and the smell of unwashed masses and petulie oil. The graffiti was impressive.
Back in the vicinity of our hotel, I took a picture of this billboard.
As was so often the case, I'm not sure what it says but a picture says a thousand warts.