Manhattan, 2-7 June 2006
Even though we spent five days in Manhattan, it rained most of the time we were there,
and we didn't get too many pictures.
We managed to snap a couple shots down around Wall Street but it was raining even as we took those pictures.
These are a couple shots looking east out the lobby of the Time Warner building...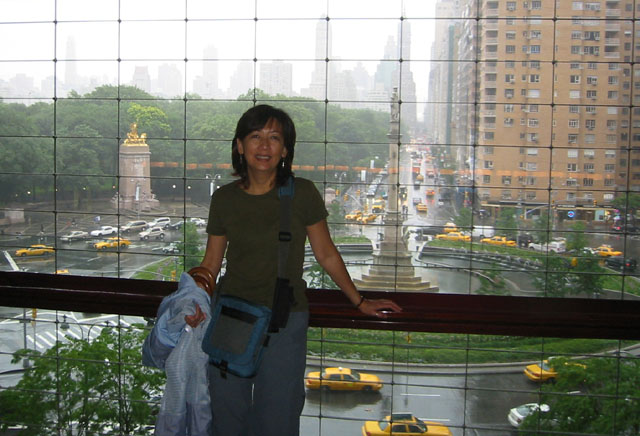 ...where we dined one evening at Per Se - which we found to be much overrated, by the way.