Leaving the port of Saint Petersburg, 16 June 2006
Pictures with borders can be enlarged by clicking on them
We passed a lot of fortifications on our way out of St. Petersburg harbor.
I'm not quite sure if this was a fort or a gulag.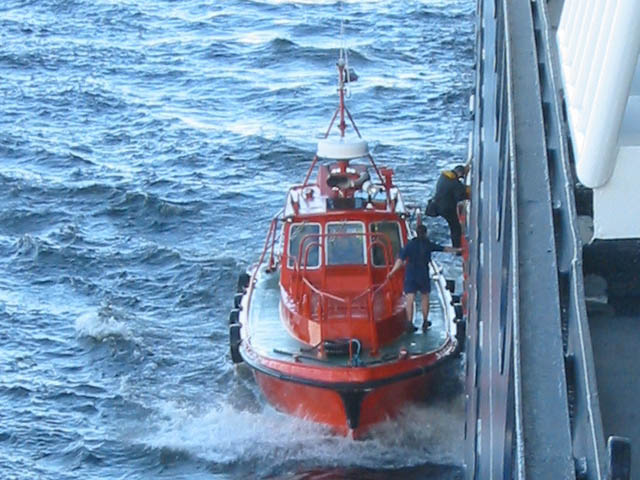 Once we were far enough out, the pilot left our ship and we were on our own.
On our way out from St. Petersburg we passed a long line of ships...
I guess we were in the carpool lane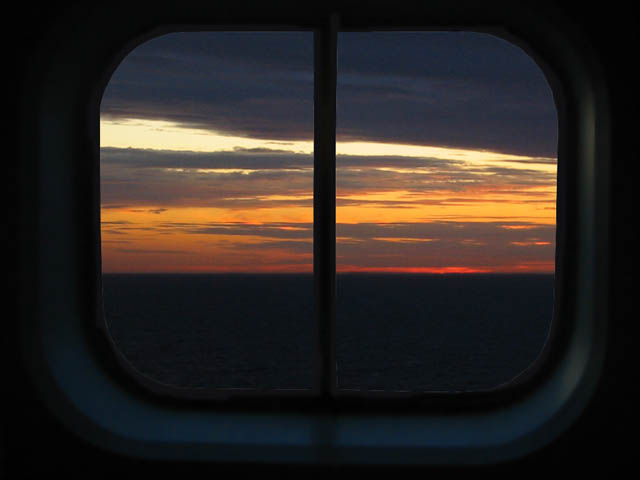 Around midnight I took a picture from our stateroom
and another from topside.