St. Petersburg, Russia, 15-16 June 2006
Unlike the Arc de Triomphe in Paris, which celebrates Napoleon's victory at Austerlitz in 1806,
the Narva Triumphal Arch celebrates Napoleon's defeat at Waterloo in 1812.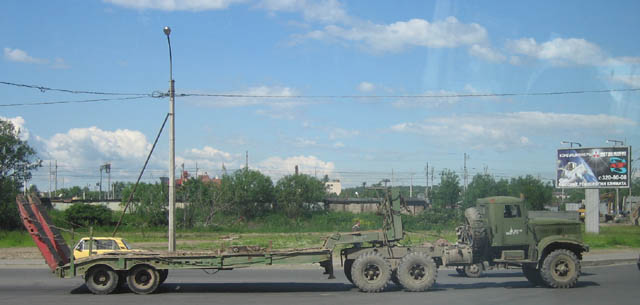 An old St. Peterbilt truck.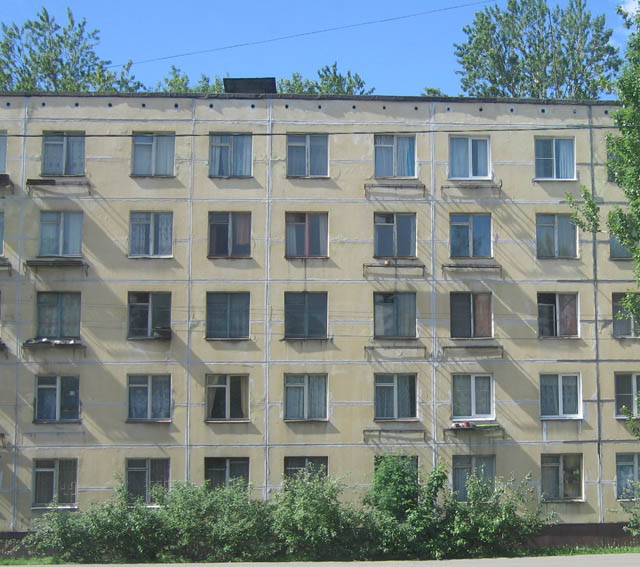 The tour guide explained that these residences are called block apartments.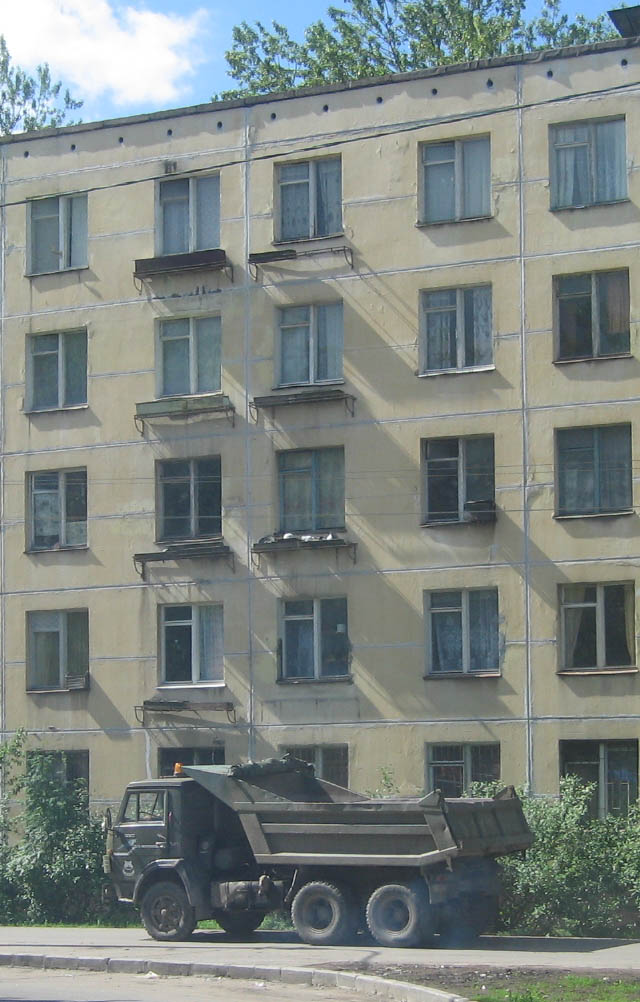 Not to be confused with apartment blocks.
Tenements maybe, but not apartment blocks.
The guide explained that some of the churches were allowed to remain in operation during the communist reign.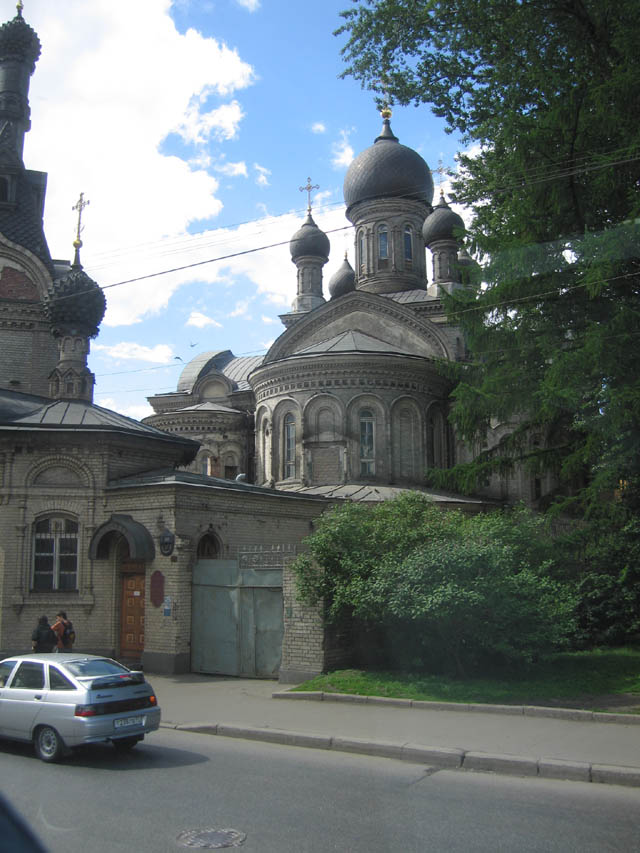 Apparently the churches benefited from the same meticulous maintenance regimens
that benefitted the rest of the buildings in Russia.
The Russians do love their gold leaf.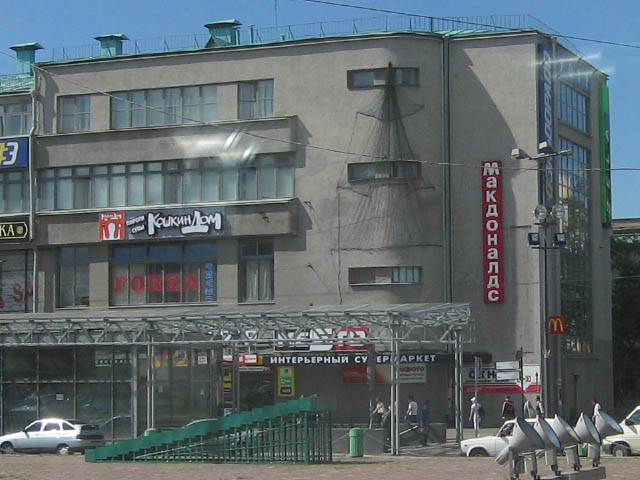 No trip to a foreign country is complete until you've seen a McDonalds.
This one even has outdoor seating, which must be particularly popular during the four months of the year
when there's no snow on the ground.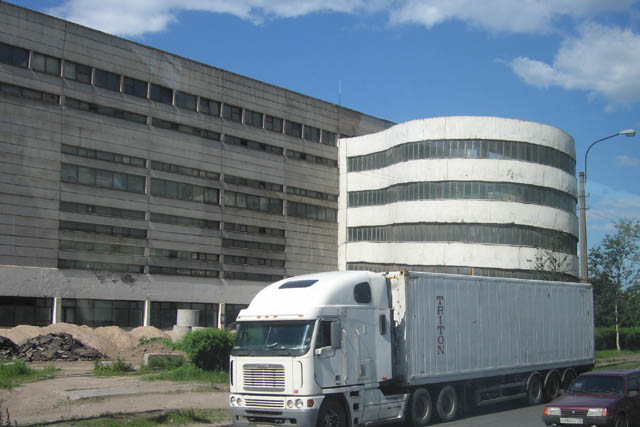 Unlike the ruins I've seen in Rome and Visby, the ruins in St. Petersburg are a lot more depressing...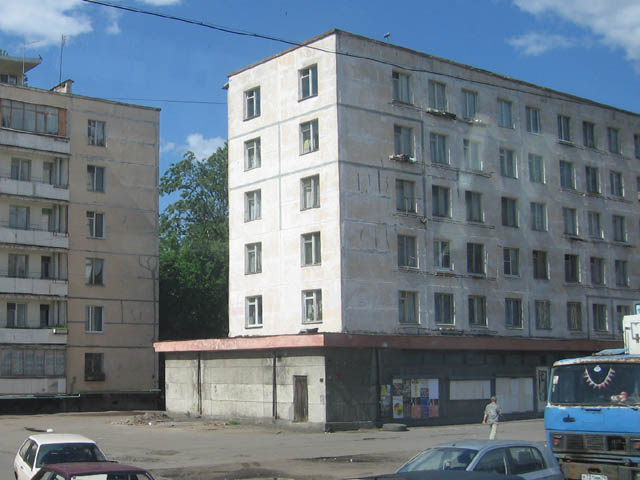 ...and occupied.