HMS Amsterdam, 12 June - 22 June, 2006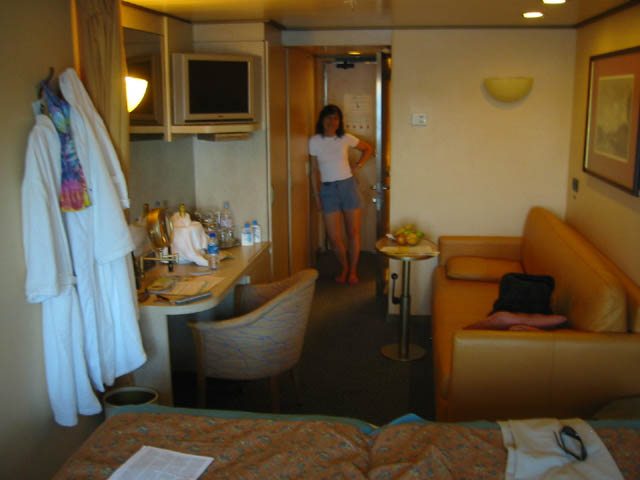 This is what our stateroom looked like on the HMS Amsterdam.
It was quite a bit roomier than the middle rack that I used to occupy when I was in the Navy.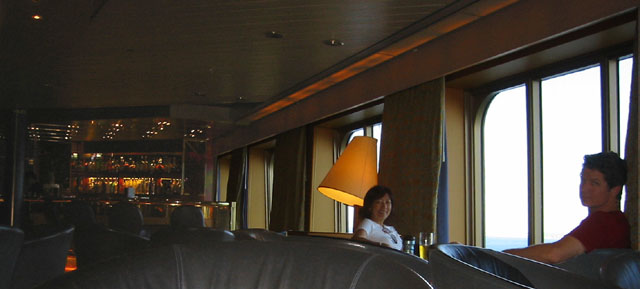 This was one of my favorite hangouts on the ship.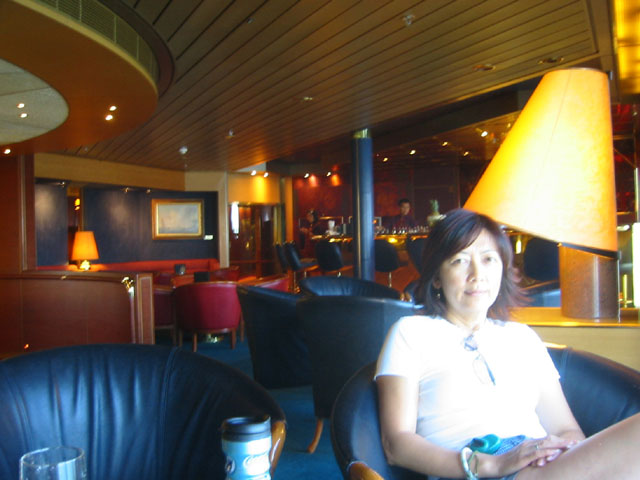 I'm not sure Daisy enjoyed it quite as much as I did.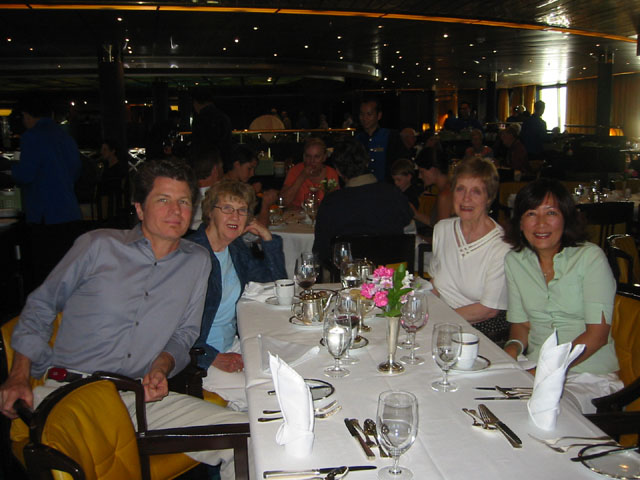 The four of us dined together every night on the ship.
From the left: me, Muriel, Bev, and Daisy.
I took this picture from our cabin, a little past midnight on our way to Helsinki.
I then went up on deck to get a better picture of the ship we were passing.