Stockholm, Sweden 18 June 2006
This was the view of Stockholm that greeted us from where our ship was berthed.
Click the picture to see a larger version.

Across the water there was an amusement park.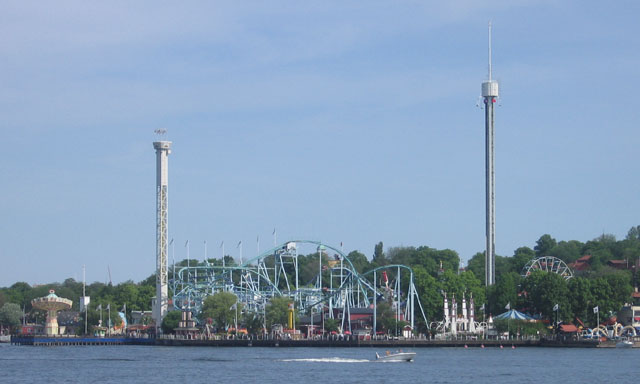 This is as close as we got to the amusement park.

As we got closer to the bridge into old town I took this picture.
Click the picture to see a larger version.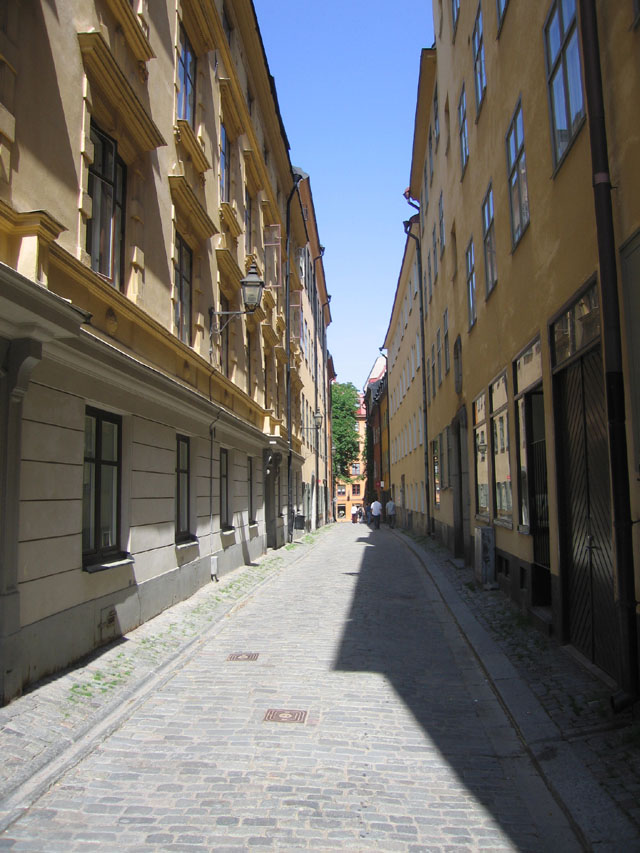 Once we crossed the bridge we wandered into Old Town...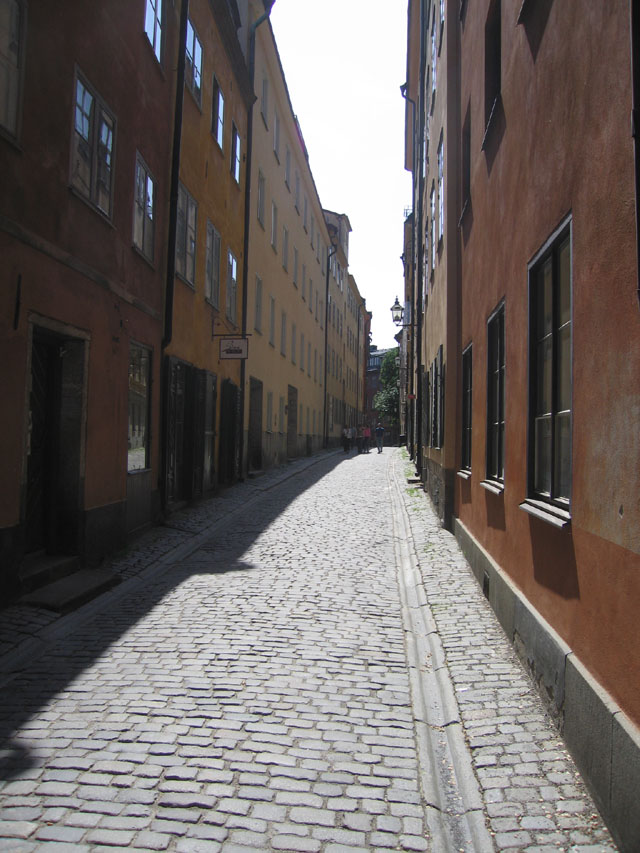 ...and wandered...
Nice car, Mr. Bond...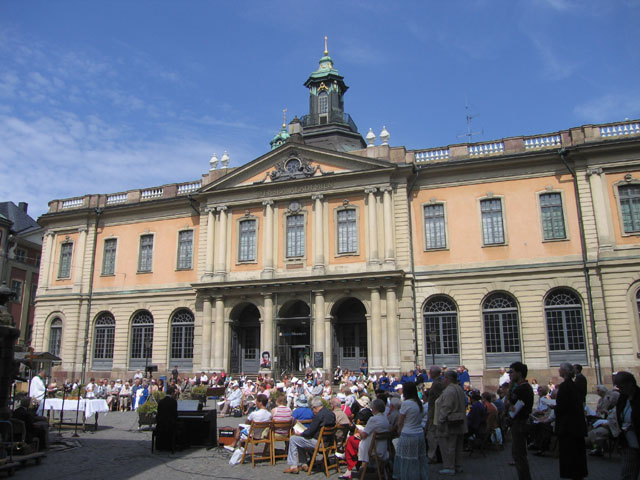 Eventually we came to the Nobel Museum.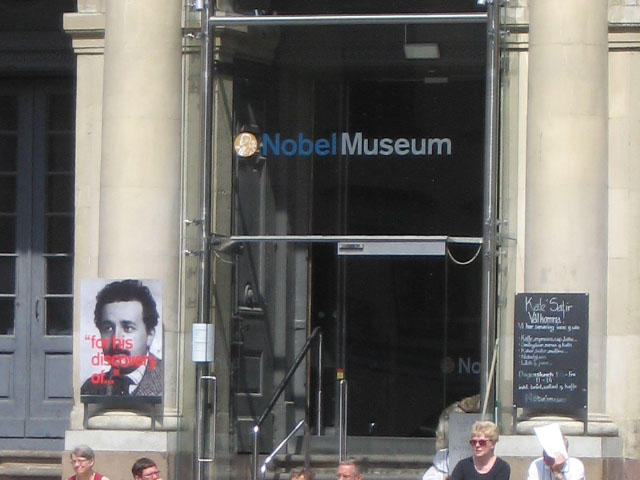 The entrance to the museum.
Then we wandered past the museum.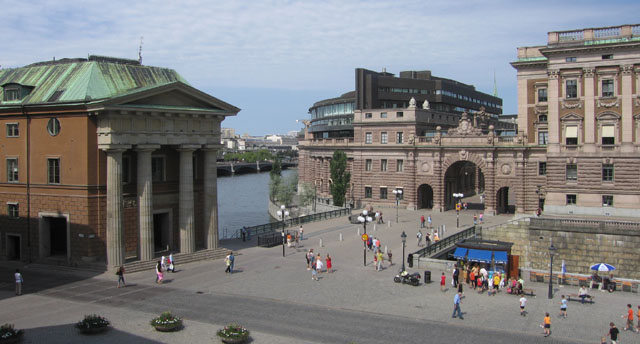 And crossed another bridge, and found an avenue of sidewalk cafes where I was able to get
an excellent lunch and a decent dark beer.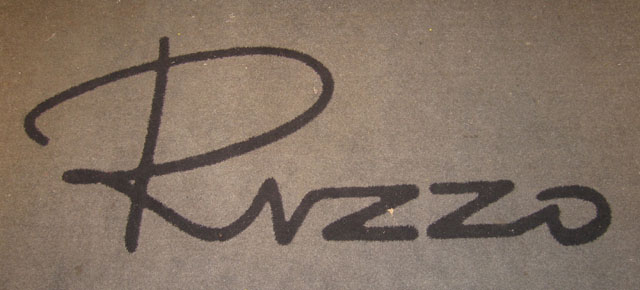 We ended up at a modern shopping center where I saw a classy boutique called Rizzo.
Any former PayPal engineer can tell you that "Rizzo" is synonymous with High Class.

&nbsp ;0)
On our way back to the ship we passed the Opera House.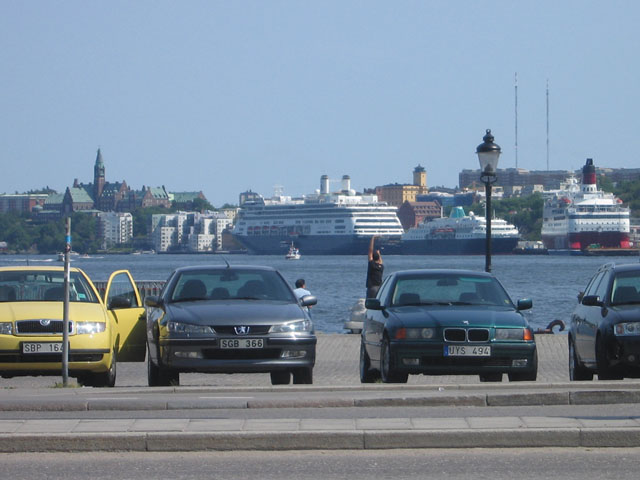 A view from Old Town, of our ship.
I took this picture while we were walking back to our ship. I'm not sure what it means.
Maybe they specialize in cruises for senior citizens.