Visby, Sweden 19 June 2006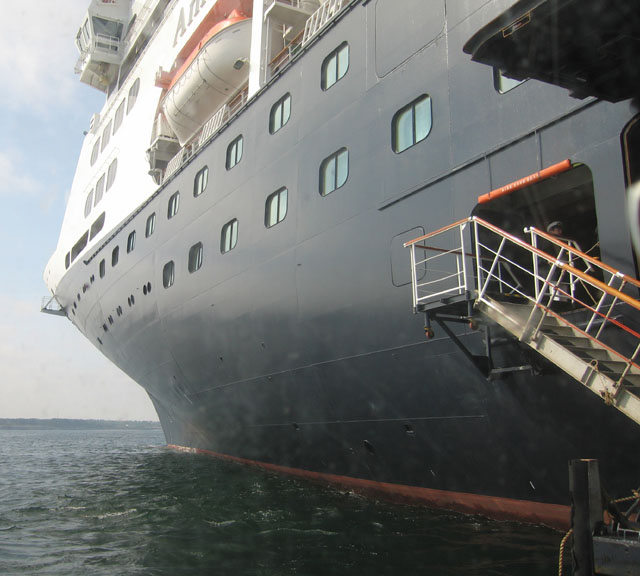 We had to be ferried to shore in Visby aboard the ship's lifeboats.
This was the view of the quarterdeck as we pulled away from the ship.

Visby is a part of Sweden, and the largest island in the Baltic.
This is one of the numerous ferries that run from Visby to the mainland.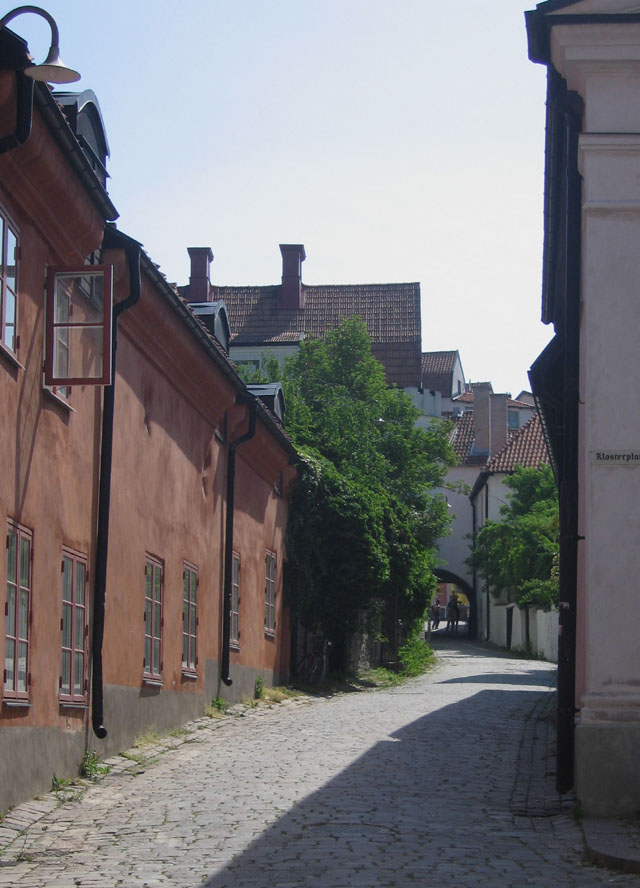 Once ashore, we wandered into the old city section of Visby.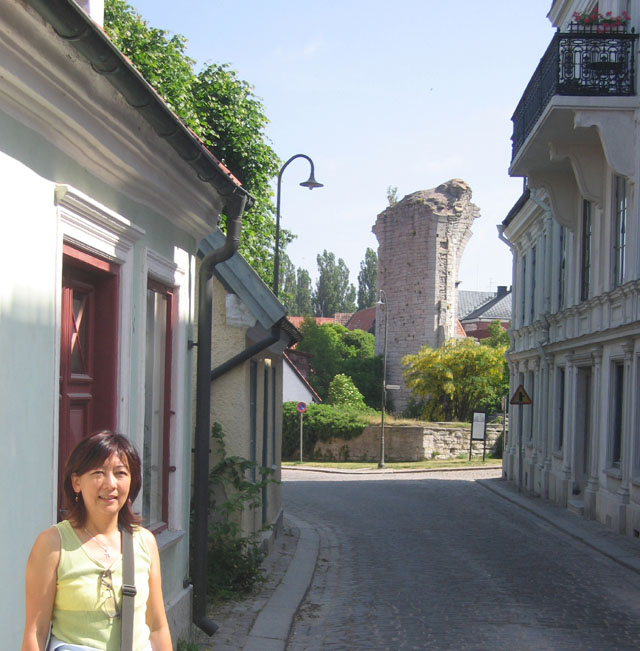 As we came around a turn we saw ruins of the old city.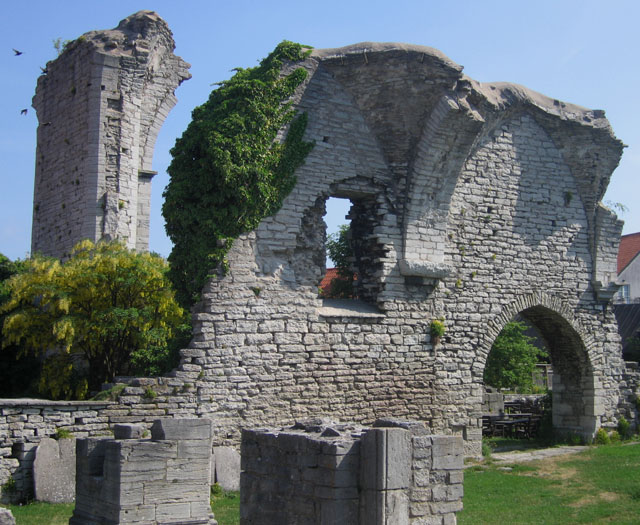 Throughout the old city we would encounter various ruins.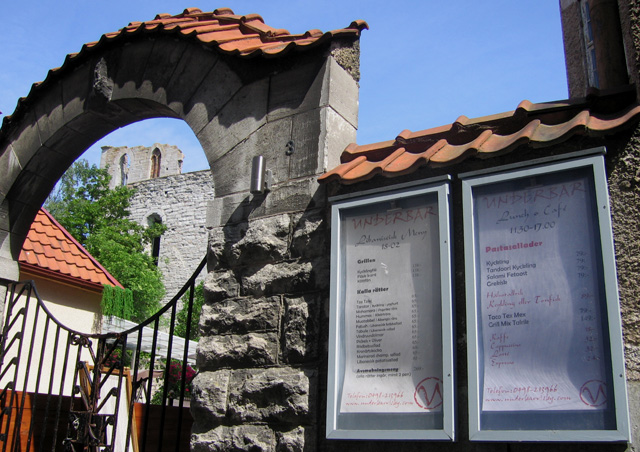 I noticed at one of the local restaurants that Tex-Mex was on the menu.
As everybody knows, Tex-Mex is as Swedish as Swedish meatballs.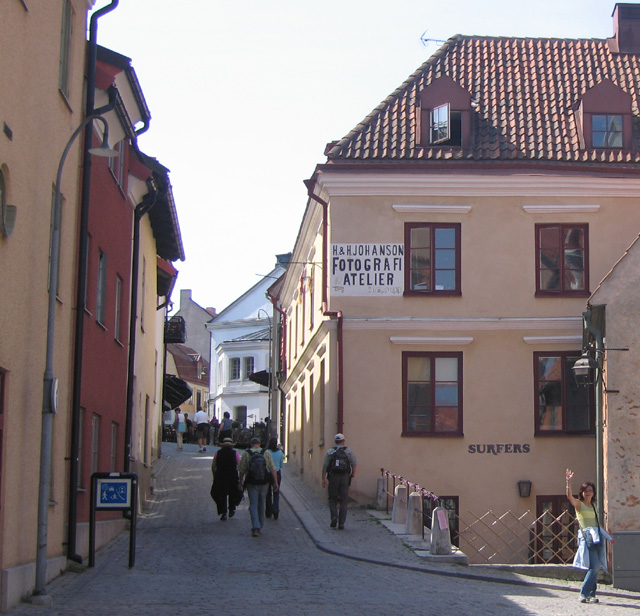 I wasn't sure what to make of this shop.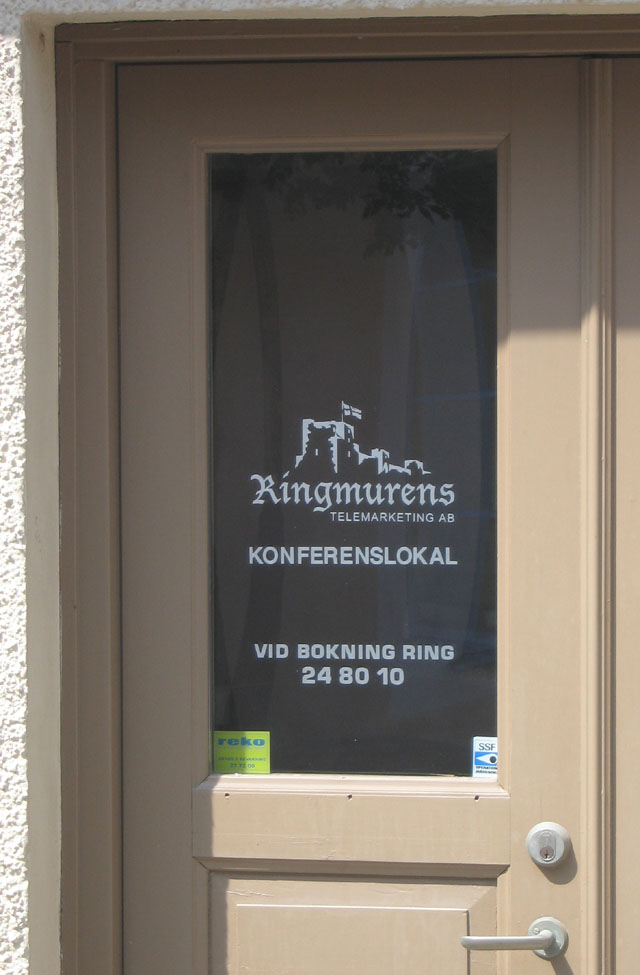 I guess I shouldn't have been surprised that even in a land as civilized as Sweden, they have telemarketing.
Cathedral ruins
Cathedral ruins
Cathedral ruins
Cathedral ruins
Cathedral ruins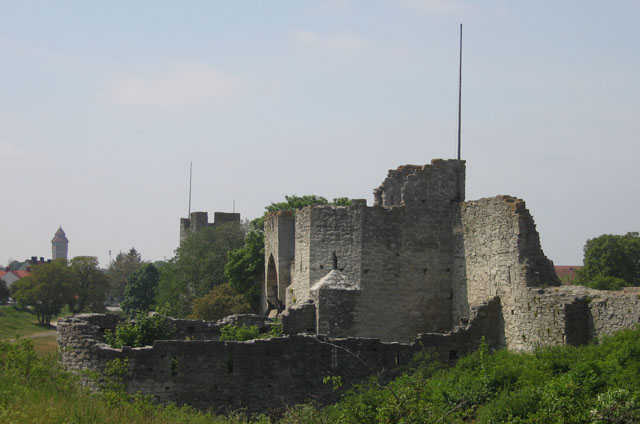 After working our way up the hill, we got some pictures of the fortifications from outside the old city.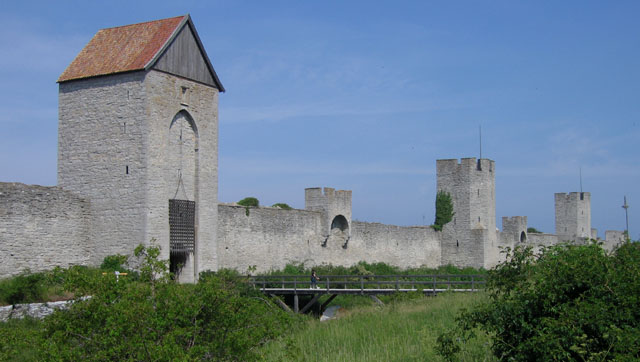 more ruins of the old city walls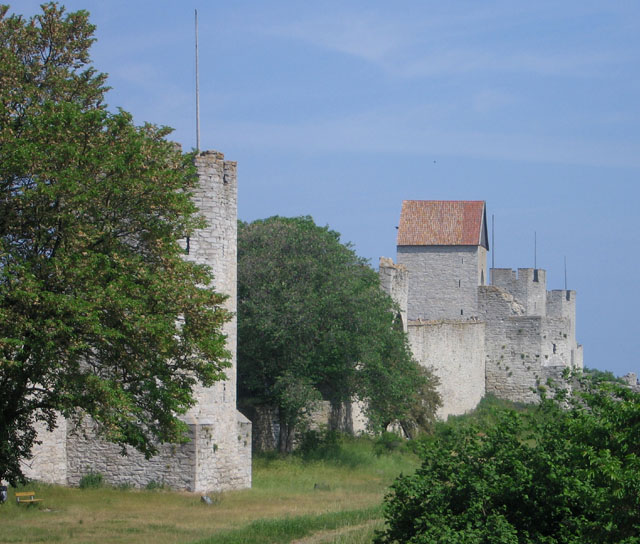 and more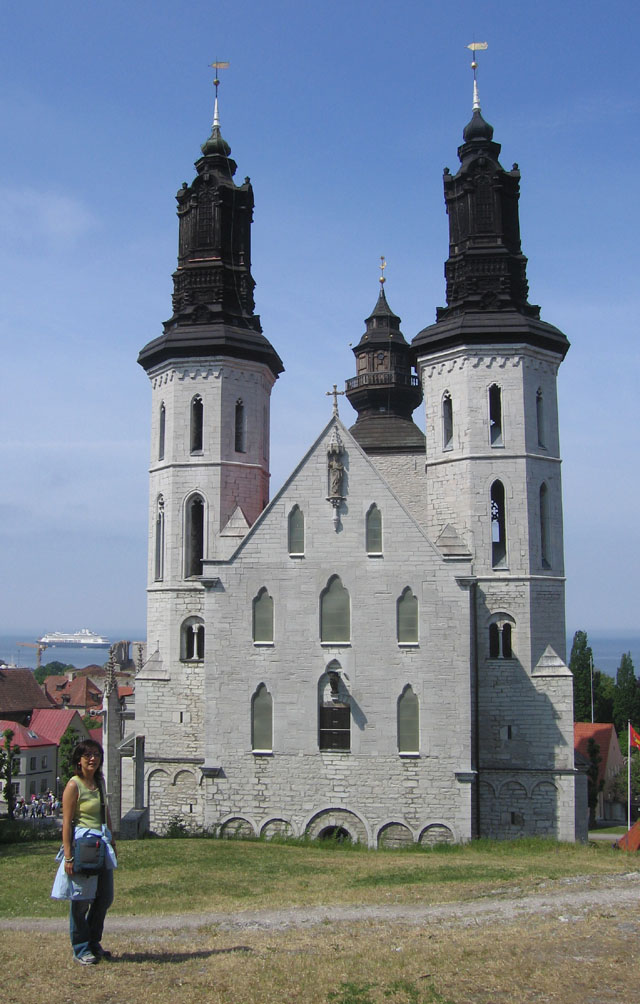 Once we wandered back into the old city, we started back down the hill toward the harbor,
and passed this old church on the hill. In the background you can see our ship.
A closer view of the top of the old church.
A closer view of our ship out in the harbor. Beyond it, and to the left you can see a tall ship that
was coming from Russia into port.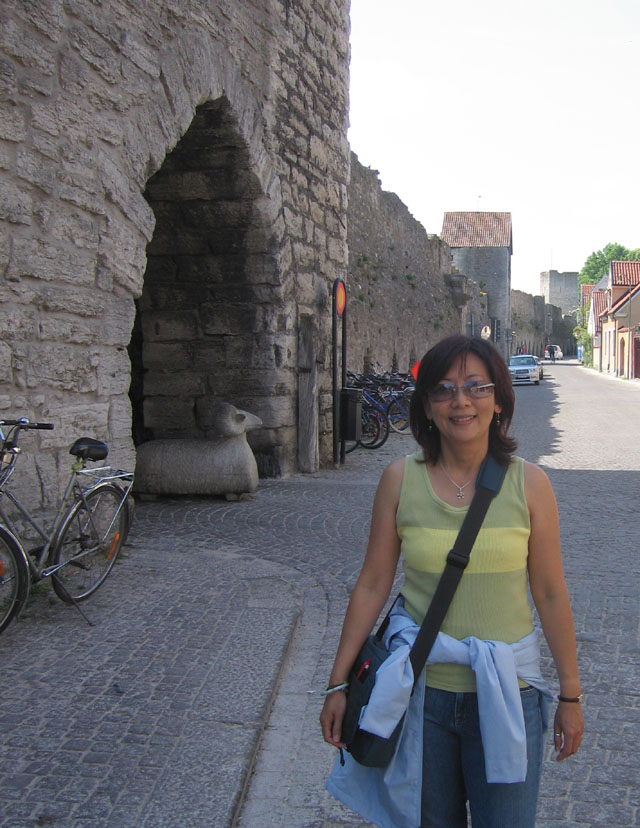 All over the city we saw these concrete rams. Near as I could tell, Gotland means Goat land - and these rams
were the symbol of the city.
When I saw the city workers lowering more concrete rams into the streets I explained to Daisy
that they were performing a RAM Upgrade.
Another RAM Upgrade.
More ruins.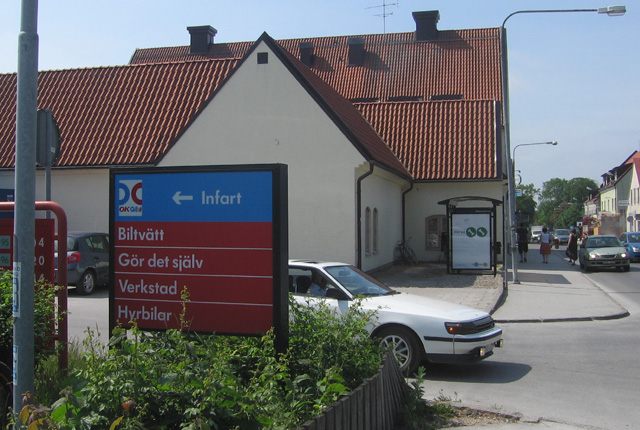 Gas station entrance.
Gas station exit.